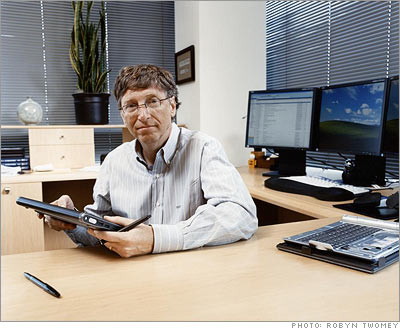 Interesting peek at Bill's digital workstyle. Three LCD screens, each with designated roles. His Tablet PC usage and how Microsoft collaborates internally using sharepoint. Wonder what Steve Job's digital workstyle is? That might make another interesting comparison.
On the other side Cringley's latest
post
tells us why he likes Paul Allen than Bill Gates.